Announcements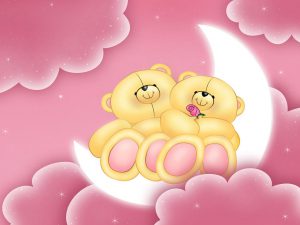 MSI Press wishes its readers, authors, staff, and fans a happy Valentine's Day.
Current news:
Irit Schaffer, author of Good Blood, recently gave a highly acclaimed presentation at The Literary Center in San Juan Bautista, California.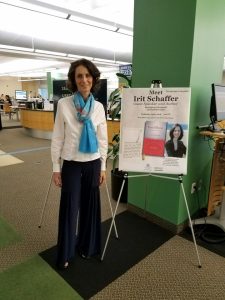 Books available on pre-order:

108 Yoga and Self-Care Practices for Busy Mamas (Gentile)
Passing On, second edition (Romer)

Recently Released
 Awards

Book Excellence Awards, 2018
Finalists, Best Books Awards 2018

Recent reviews by US Review of Books ("recommended is the highest honor given):
Recent great reviews by MidWest Book Review
Upcoming events: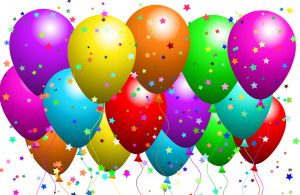 CELEBRATING 15 YEARS OF RELEASING QUALITY BOOKS BY FINE AUTHORS
On January 30, we released the second edition, ironically posthumously, of Joanna's Romer's Passing On: How to Prepare for the Afterlife. Joanna passed on unexpectedly last summer; in honor of the publication of the second edition of this book, her life, and her contributions to the reading public in the area of self-help, we are making available a number of her books on Kindle for significantly reduced prices or for free. We ask only if you receive a free copy from Kindle that you consider writing a review for Amazon and elsewhere.
February 4. Recovering from Domestic Violence, Abuse, and Stalking (3-day sale)
February 5. Widow: Survive (and Thrive!) in the Second, Third, and Fourth Years (4-day sale)
February 6. Passing On: How to Prepare Ourselves for the Afterlife (7-day sale)
February 7. Divorced! Survival Techniques for Singles over Forty (two-day freebie)
February 8. A Woman's Guide to Self-Nurturing: How to Build Self-Esteem by Being Nice to Yourself (three-day freebie)
Tha above books are also available in paperback on Amazon and Barnes & Noble (and elsewhere on line). The following books are not available on sale or for free on Kindle; however, where indicated with an asterisk, there is an e-version available from Kindle, Nook, and iBook, as well as in paperback online (and through retailers).
The Widower's Guide to a New Life*
Widow: A Surival Guide to the First Year*
How to Get Happy and Stay That Way: Practical Techniques for Putting Joy into Your Life*
Creative Aging: A Baby Boomer's Guide to Successful Living (with Vassiliadis)*
Life after Losing a Child (online available on pre-order; with Pat Young; release in July)
Helping the Disabled Veteran: How to Assist Your Disabled Veterans' Adjustment to Civilian LIfe
SIGN UP FOR OUR NEWSLETTER (BOTTOM OF PAGE)
AND RECEIVE A 40% DISCOUNT ON ANY PRINT BOOK YOU ORDER DIRECT FROM US! IN THE CODE SECTION OF THE ORDER, WRITE "NL."
Featured Release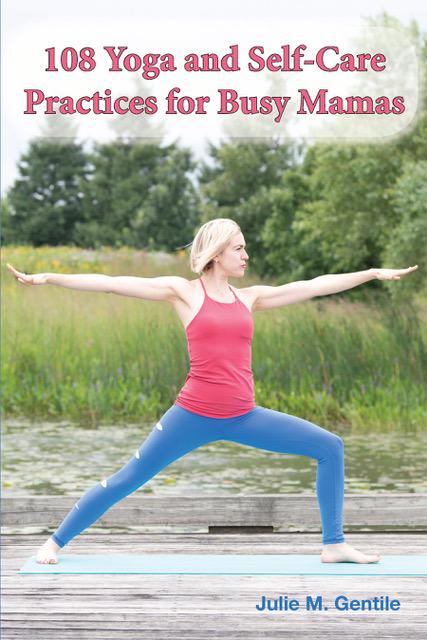 ISBN: 9781942891840
$13.95
Mama, do you find yourself too busy to take good care of yourself? Whatever your situation, you deserve spectacular health and wellness. With Julie M. Gentile as your personal wellness mentor, this book coaches you along your own authentic self-care path. Using 108 writing prompts and self-care practices, including yoga poses, meditations, and breathing exercises, Julie shows you practical ways to live well that only a mama modern would understand. Become the self-care goddess you truly want to be—you're worth it!
Recognition & Awards:

Buy from:
Amazon
Barnes & Noble
Books-A-Million
Awards
Book Excellence Award 2018
Book Excellence Award 2018
Book Excellence Award 2018
Book Excellence Award 2018