Announcements
MSI Press wishes its readers and staff a great remainder of Fall 2020!
TWITTER ANNIVERSARY SPECIAL
We are indeed late-comers to Twitter, but we are very actively involved now. Please follow us! To celebrate our anniversary, we have put together a special deal for animal owners. For details, click on the contact us tab.
PANDEMIC RESPONSE
MSI Press authors are joining force to put out little books of tremendous value on surviving the Covid-19 pandemic. These will be available initially only in paperback format although we anticipate having e-book versions available soon.
We thank these civic-minded and compassionate authors who have dropped nearly everything to produce some timely, helpful information. We will add the books here as they become available, so check back frequently.
Published
Pending
These books are/will be available online, through brick-and-mortar stores, as e-books,
and, on sale, including for pre-order, in our webstore
(use coupon code FF25 for 25% discount).
Author news:
Books news:
Books available on pre-order:
Recently Released
Awards
Recent great reviews by US Review of Books ("recommended is the highest honor given):
Recent great reviews by MidWest Book Review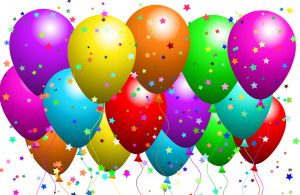 CELEBRATING 17 YEARS OF RELEASING QUALITY BOOKS BY FINE AUTHORS
SIGN UP FOR OUR NEWSLETTER (BOTTOM OF PAGE)
AND RECEIVE A 25% DISCOUNT ON ANY PRINT BOOK YOU ORDER DIRECT FROM US!
Featured Release
ISBN: 9781950328260
$19.95
With over ten years of growing into an old woman with the help of her friends, Bertha Cooper knows whereof she writes. In this book you will learn that growing old is not the slow death of our personalities, our bodies, or our relevance to the world. Someday, it will happen, but not yet! Feel the wisdom below the years we've lived and the power that comes with making our own choices about our aging selves. Women, We're Only Old Once offers explanations for natural changes that occur while aging and transitions we must make as we age. Women can be relieved to learn that having less endurance or word-finding problems are not signs of disease. Women are empowered to put their energy and spirit where it counts on their journey in this important phase of life.
AVAILABLE FROM MSI PRESS WEBSTORE
ALL PERTINENT DISCOUNTS APPLY
Buy from:
Amazon
Barnes & Noble
Awards
American Book Fest Best Books Award (Animal) Finalist 2019
American Book Fest Best Books Award (Religion) Finalist 2019
Readers' Favorite Bronze Medal 2019
IPPY Living Now Bronze Medal 2019