Published Books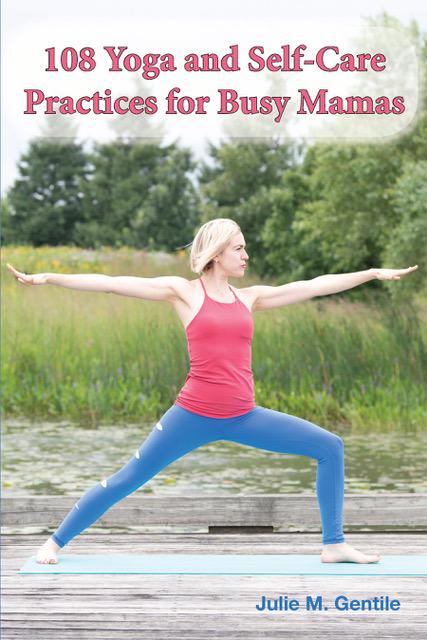 108 Yoga and Self-Care Practices for Busy Mamas
ISBN: 9781942891840
$19.95
Mama, do you find yourself too busy to take good care of yourself? Whatever your situation, you deserve spectacular health and wellness. With Julie M. Gentile as your personal wellness mentor, this book coaches you along your own authentic self-care path. Using 108 writing prompts and self-care practices, including yoga poses, meditations, and breathing exercises, Julie shows you practical ways to live well that only a mama modern would understand. Become the self-care goddess you truly want to be—you're worth it!
AVAILABLE AT THE MSI PRESS WEBSTORE!
ALL PERTINENT DISCOUNTS APPLY!
a san juan book
Buy from:
Amazon
Barnes & Noble
Powell's
Books-A-Million
Alibris
AbeBooks
Target
Endorsements
"Julie M. Gentile's experience as a parent of two young children, marketing
and communications professional, and yoga teacher qualifies her
as an ideal guide and inspiration for other moms trying to balance family,
career, and their own self-care journey."
—Lori Gaspar, Founder and Director of Prairie Yoga
"Julie M. Gentile, a beautiful spirit, a warm, compassionate soul, continues
to educate the community about yoga, encouraging others to find
balance and peace within. The courage she has in taking the next step to
write her book is nothing short of amazing. So powerfully inspiring."
—Christy Studant, Ayurvedic Practitioner, Founder/Co-owner of
Mindful Movements and Owner of Live Powerfully
"Julie M. Gentile totally gets today's busy moms and has written a
book that makes it super easy for them to finally put their needs at the top
of their long to-do lists. Julie has been a mom advocate since the days she
interned at Chicago Parent and now that she is a mom herself, she's able to
put that passion, drive and knowledge to good use."
— Tamara L. O'Shaughnessy, Editor and
Associate Publisher of Chicago Parent
Articles
Chicago Parent Magazine
CO YOGA + Life™
Mantra Wellness
3 Reasons to Practice Abhyanga (Summer 2019 Print Issue)
Mayshad Mag
 Mom Certified
Mother.ly
My Grieving Place
Positively Proviso Magazine
Sivana East
Yoga Chicago
MSI Press Blog
Natural Awakenings
Power of Moms
Podcasts
Press