Published Books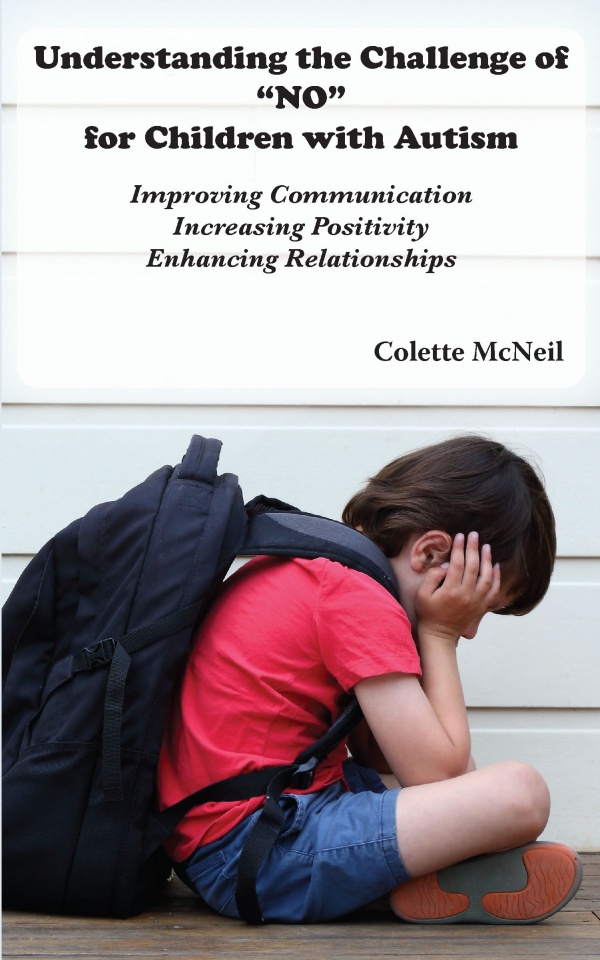 Understanding the Challenge of "No" for Children with Autism
ISBN: 978-1942891765
$19.95
The author invites you on a journey in unfolding small layers of awareness, illuminating how thoughtfully chosen vocabulary can greatly enhance your relationship with a child with autism. The pages within are filled with teachable tales exploring the communication, emotional regulation and relationship difficulties that common habitual language may trigger when engaging children with autism. Each tale absorbs the reader in a typical life scenario related to specific usage of the word, no, creating an engaging, informative, and personally relatable experience. Discussions following embed autism education and psychology theories to promote conceptualization and offer suggestions for enriched interactions.
AVAILABLE FROM MSI PRESS WEBSTORE
ALL PERTINENT DISCOUNTS APPLY!
a san juan book
Read excerpts and posts about the book and author on the MSI Press blog.HERE.
Buy from:
Amazon
Barnes & Noble
Powell's
Books-A-Million
Alibris
AbeBooks
Recognition & Awards:
Legacy Award in Education, Kops-Fetherling International Books Awards
Silver Award, Adult Classical Non-Fiction, Reader Views Literary Awards
Listed as #34 among top 74 best positive books of all time by BookAuthority
Excerpts:
Introduction: The Story of Corey