Published Books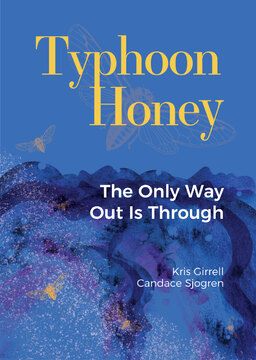 Typhoon Honey: The Only Way Out Is Through
ISBN: 9781950328963
$19.95
Starting with a foundation of understanding how we, as physical and psychological beings actually function, Typhoon Honey lays out a path toward becoming the sole and undisputed author of one's life – called "being the source." The authors explain, with ample case examples and exercises, how to
release limiting self-concepts;
understand what reality is and isn't; and
become totally and powerfully accountable in determining your future.
A tour de force in transformational technologies, pulling back the curtain on how those techniques actually work, Typhoon Honey is a must read for anyone who desires to step up to a new level of life and living.
AVAILABLE FROM MSI PRESS WEBSTORE!
ALL PERTINENT DISCOUNTS APPLY!
Buy from:
Amazon
Barnes & Noble
Powell's
Books-A-Million
Interviews:

Recognition & Awards:
Independent Press Award Distinguished Favorite
New England Book Fest General Nonfiction Runner Up
Recommended by US Review of Books.
"Unreservedly recommended" by MidWest Book Review.