Published Books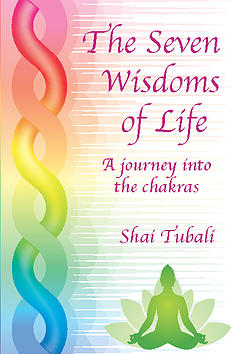 The Seven Wisdoms of Life: a journey into the chakras
ISBN: 9781933686
$19.95
One of the most comprehensive books ever written about the chakras and their role in human life, The Seven Wisdoms of Life is grounded not in esoteric theory but rather in the down-to-earth way we can consciously use the teachings of the chakras in order to become fully balanced and fulfilled human beings. Shai Tubali leads the reader through each chakra's teaching. Included questionnaires enable readers to determine their chakra personality type and their current imbalances and understanding.
AVAILABLE FROM THE MSI PRESS WEBSTORE.
ALL PERTINENT DISCOUNTS APPLY!
Buy from:
Amazon
Barnes & Noble
Powell's
Books-A-Million
Alibris
AbeBooks
Recognition & Awards:
USA Best Books Award Finalist 2015
Book of the Year Award Finalist 2013
Recommended by US Review of Books