Published Books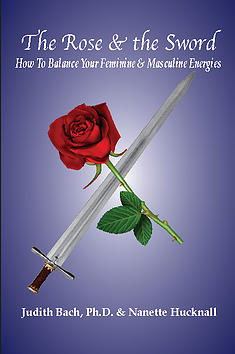 The Rose and the Sword: How to Balance Your Feminine and Masculine Energies
ISBN: 9781933365
$19.95
A unique combination of fiction and self-development, this book invites the reader to enter a realm of modern and fantasy tales that stimulate both mind and feelings. Each tale addresses different aspects of the feminine and masculine energies that exist beyond gender and sexual identity in each one of us. At the end of each story is a psychological commentary that provides a deeper understanding of the chapter's subject and an exercise to begin the process of integrating the energies highlighted in the chapter.
AVAILABLE FROM THE MSI PRESS WEBSTORE.
ALL PERTINENT DISCOUNTS APPLY!
Buy from:
Amazon
Barnes & Noble
Powell's
Books-A-Million
Alibris
AbeBooks
Recognition & Awards:
Recommended by US Review of Books