Published Books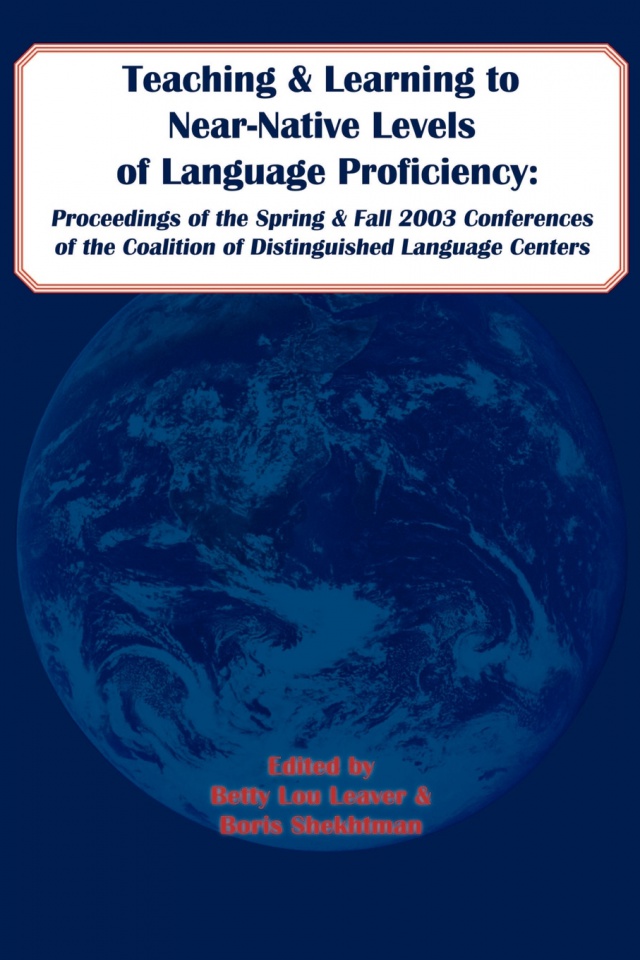 Teaching and Learning to Near-Native Levels of Language Proficiency: Proceedings of the Spring and Fall 2003 Conferences of the Coalition of Distinguished Language Centers
ISBN: 978-0967990774
$19.95
This book contains the proceedings of the conferences on high-level foreign-language teaching and learning that were held at Monterey Institute of International Studies (Monterey, California) Spring 2003 and at Howard University (Washington, DC) Fall 2004. Keynote speeches and conference presentations are included. Languages are English, Russian, and Spanish. Extensive first-hand information is provided by successful language learners–those who have learned languages to a near-native level–and teachers of very advanced students. Much of this information is available nowhere else.
AVAILABLE ONLY FROM THE MSI WEBSTORE!
ALL DISCOUNTS APPLY!
Buy from:
Reviews: