Published Books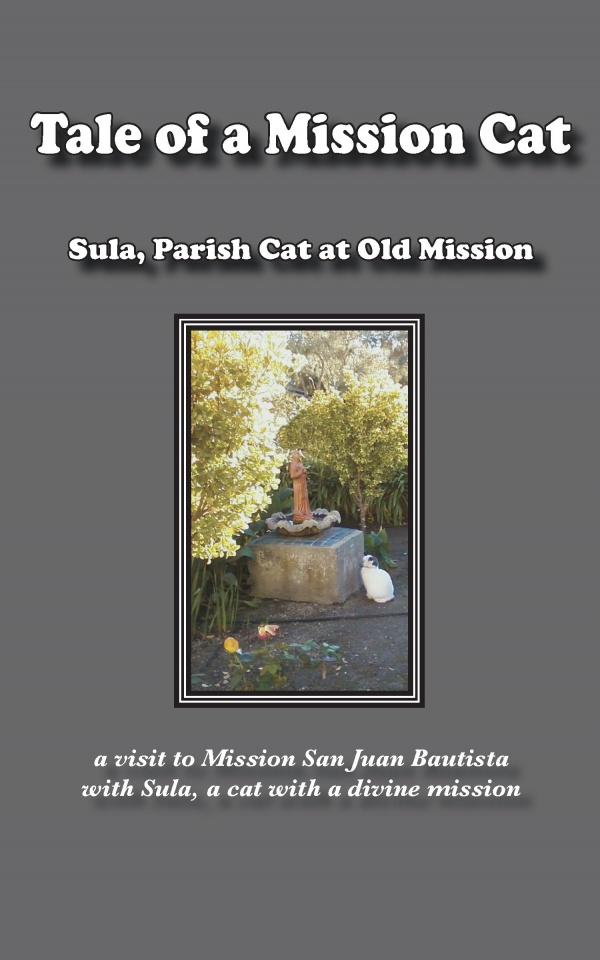 Tale of a Mission Cat
ISBN: 978-1-942891-34-5
$19.95
Meant for children but enjoyable discovery reading for adults as well, Tale of a Mission Cat tells the story of where mission cats came from, the customs and history of the Californian Spanish missions that, for the most part, are still operating today, and the personal story of one very special cat, Sula, the "author" of the book.
ORDER FROM THE MSI PRESS WEBSTORE!
ALL PERTINENT DISCOUNTS APPLY!
Buy from:
Amazon
Barnes & Noble
Powell's
Books-A-Million
Alibris
AbeBooks
Reviews:

More about Sula and Tale of a Mission Cat
Sula's Corner (Save Mission San Juan Bautista Preservation Fund)