Published Books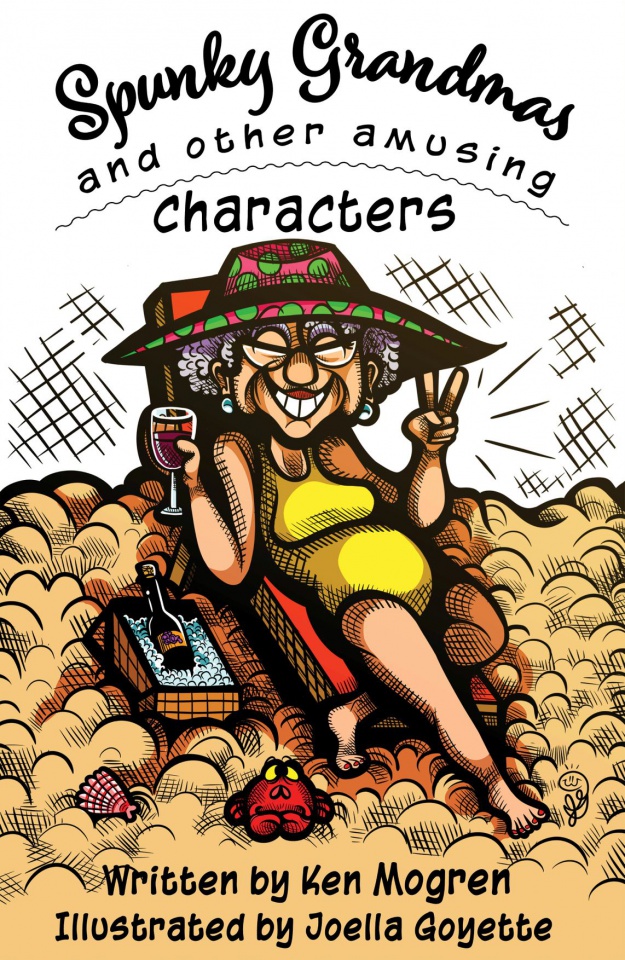 Spunky Grandmas and Other Amusing Characters
ISBN: 978-1-957354-04-0
$16.95
Spunky Grandmas and Other Amusing Characters is a collection of over 100 entertaining fictional mini stories about comical human behavior. Written in sonnet form, each of 22 chapters starts with a cartoonish illustration by Joella Goyette that introduces the theme of the stories that follow. Humorist, Ken Mogren, features grandmothers who are anything but stereotypical, as well as other folks whose behavior is best described as unconventional.
AVAILABLE FROM MSI PRESS WEBSTORE!
ALL PERTINENT DISCOUJNTS APPLY!
Buy from:
Amazon
Barnes & Noble
Powell's
Books-A-Million
Endorsements
1) I am deeply impressed with the poetic consistency of the sonnet form, Several caused me to chuckle out loud. The illustrations are also a "hoot." – Hal Cropp, producing artistic director, Commonweal Theatre Company
2) Finally!  Poetry I can understand! With a bonus: It's hilarious! And an added perk: It not only makes sassy sense, it's actually intelligent! – Emilio DeGrazia, author, poet and founder of Great River Review literary magazine
3) Ken Mogren's sense of humor feels like the first warm breeze after a long winter. His quirky world view, deft turn of phrase, and courageous (and hilarious} use of the sonnet art form makes Spunky Grandmas and Other Amusing Characters a literary treasure. – Patrick Marek, publisher Winona Post.
Table of Contents
Preface
Chapter 1: Spunky Grandmas
Chapter 2: Kid Stuff
Chapter 3: Geezers
Chapter 4: A Visit to a Shrink
Chapter 5: There's One in Every Crowd
Chapter 6: Farts
Chapter 7: Quirky Women
Chapter 8: Animals Who Drink
Chapter 9: Crabby Old Ladies
Chapter 10: Rednecks
Chapter 11: Quirky Men
Chapter 12: A Toast to Healthy Living
Chapter 13: Another Day at Work
Chapter 14: Creepy Guys
Chapter 15: Vanity
Chapter 16: Come Fly with Me
Chapter 17: Happy Holidays
Chapter 18: Busted. Tell It to the Judge
Chapter 19: The Morning After
Chapter 20: As Seen on TV
Chapter 21: Taboo Topics, Politics, and Religion