Published Books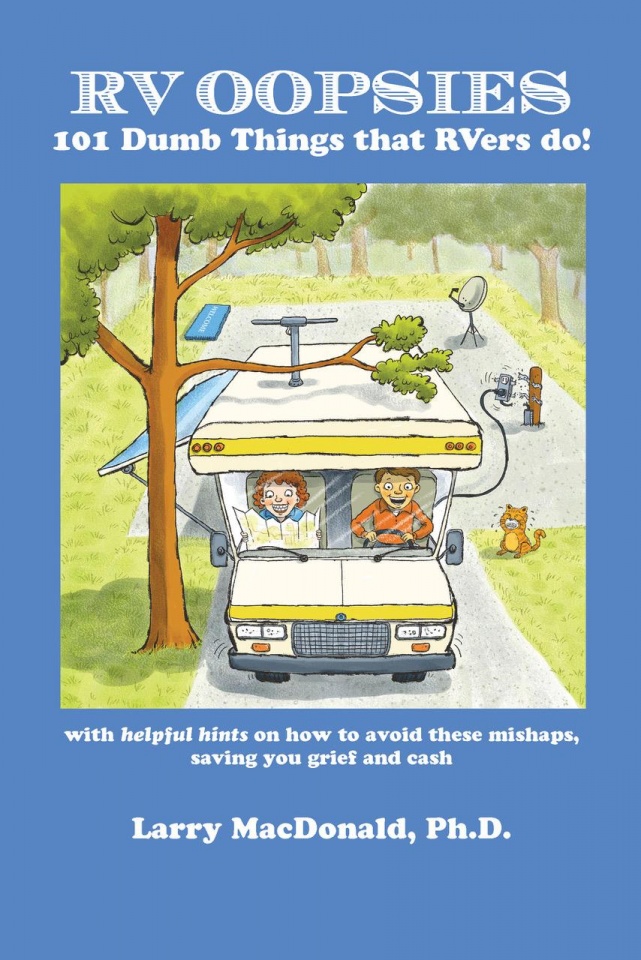 RV Oopsies: 101 Dumb Things That RVers Do!
ISBN: 978-1942891727
$24.95
This one-of-a-kind book is a compilation of 10 years of research by the author on RV mishaps.  101 mishaps are ranked from Dumb to Dumbest with Helpful Hints on how ALL of them can be avoided. The book includes:
an Introduction, in which the author confesses to some of his personal oopsies,
an "About the Author" page,
a page of  general observations about RV mishaps, and
an appendix with samples of arrival and departure checklists.
Includes 20 hilarious photographs.
Practical and comical, this a great read for all RVers, both veterans and novices.
ORDER FROM THE MSI PRESS WEBSTORE!
ALL PERTINENT DISCOUNTS APPLY!
ALSO AVAILABLE FROM RV CONNECTION
a san juan book
Buy from:
Amazon
Barnes & Noble
Powell's
Books-A-Million
Alibris
AbeBooks
Target
Recognition & Awards:
Kops-Fetherling International Book Award for Sports and Recreation
5-star reviews from Readers' Favorite and Google Books