Published Books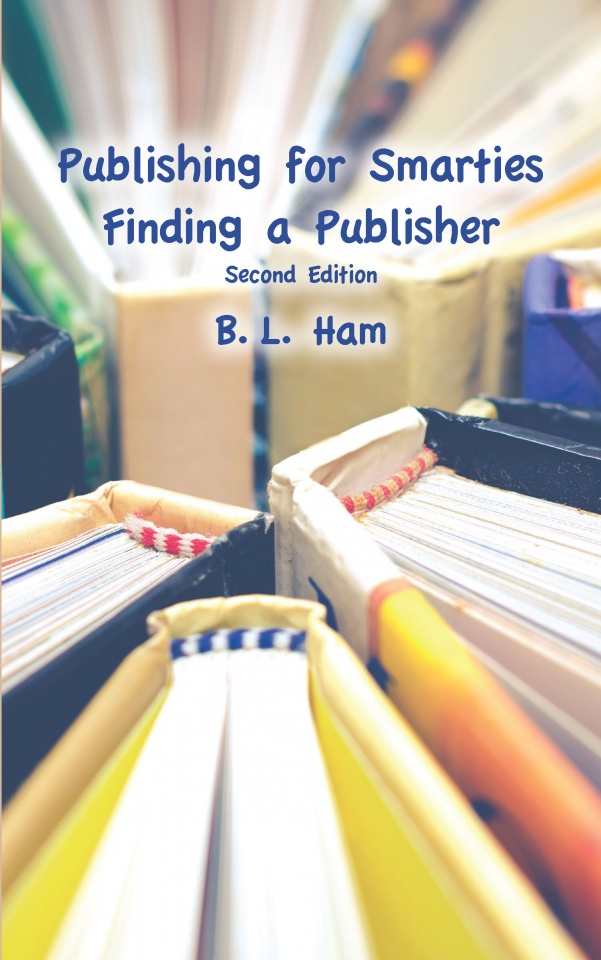 Publishing for Smarties: Finding a Publisher, second edition
ISBN: 9781942891734
$19.95
Having trouble getting your book published? Or are you a new author, wondering how to avoid the long wait through dozens of submissions find an author? This books is for you! Written from the perspective of an acquisitions editor for a publishing house who has also served as a reader and adviser for acquisitions editors at presses ranging from small to large to the leading presses in her field, the author helps new writers navigate the confusing myriad choices in finding a publisher. Typical missteps of new authors are presented, along with criteria for making decisions on choosing a publisher – and advice on how to approach the publisher. Of potentially great assistance, the author, an acquisitions editor, shares real-life stories of manuscripts she turned down — and why. This book differs from most of the books on the market because it is focused on giving authors a decision-making model rather than yet another a reference book on publishers and provides personalized decision-making activities to lead the writer to the right publisher in the right way.
"Exceptionally practical, 'real world' insightful, packed from cover to cover with specific tips, tricks and techniques, "Publishing for Smarties: Finding a Publisher" should be considered a 'must read' for anyone seeking to have their work, fiction or non-fiction, successfully published on terms as advantageous to the author as possible. Whether an novice author seeking publication for the first time, or an experienced author with many a published title to their credit, "Publishing for Smarties: Finding a Publisher" should be an core part of any personal or professional Writing/Publishing."
(Jim Cox Report, March 2019/MidWest Book Review)
AVAILABLE IN THE MSI PRESS WEBSTORE
ALL APPROPRIATE DISCOUNTS APPLY
Buy from:
Barnes & Noble
Powell's
Books-A-Million
AbeBooks
Recognition & Awards:
Highly Recommended by MidWest Book Review
Content related to the information in this book and expanding upon it is discussed on the MSI Press Blog every Tuesday.