Published Books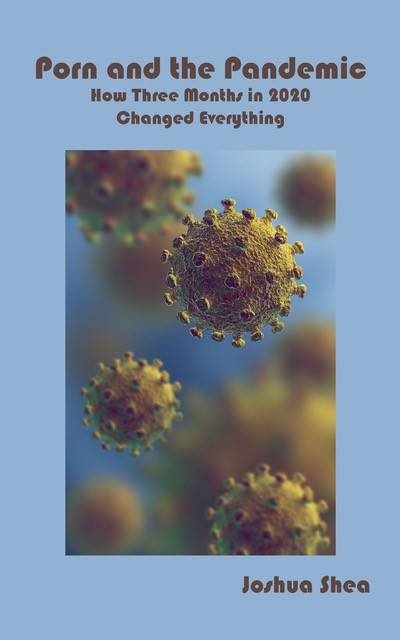 Porn and the Pandemic: How Three Months in 2020 Changed Everything
ISBN: 978-1-950328-38-3
$14.95
Porn and the Pandemic examines the early months of the exponential growth of Internet pornography during the time of the novel coronavirus, COVID-19. Author Joshua Shea, himself a former pornography addict, traces how segments of the population flocked to only pornography and tells the stories of those whose lives were impacted, including his own.
Shea interviews former pornography addicts who succumbed to temptation during quarantine, often after years of sobriety, along with those who managed to "stay on the wagon" learning why addicts either failed or succeeded while stuck at home.
Along with an analysis of online porn industry marketing techniques and measurements of their success during this unique time, Shea examines how the industry reacted to a sudden need for more content, recruiting young adults who found their jobs suddenly gone, into making stay-at-home pornography. Several "cam models" both veteran and rookie, talk about their work and changes seen during the pandemic.
Therapists, psychologists and certified sexual addiction therapists also weigh-in with their opinions of what was happening to people during this time and if it really needs to be remembered as a negative time for human sexuality.
AVAILABLE AT THE MSI PRESS WEBSTORE
ALL PERTINENT DISCOUNTS APPLY
Buy from:
Amazon
Barnes & Noble