Published Books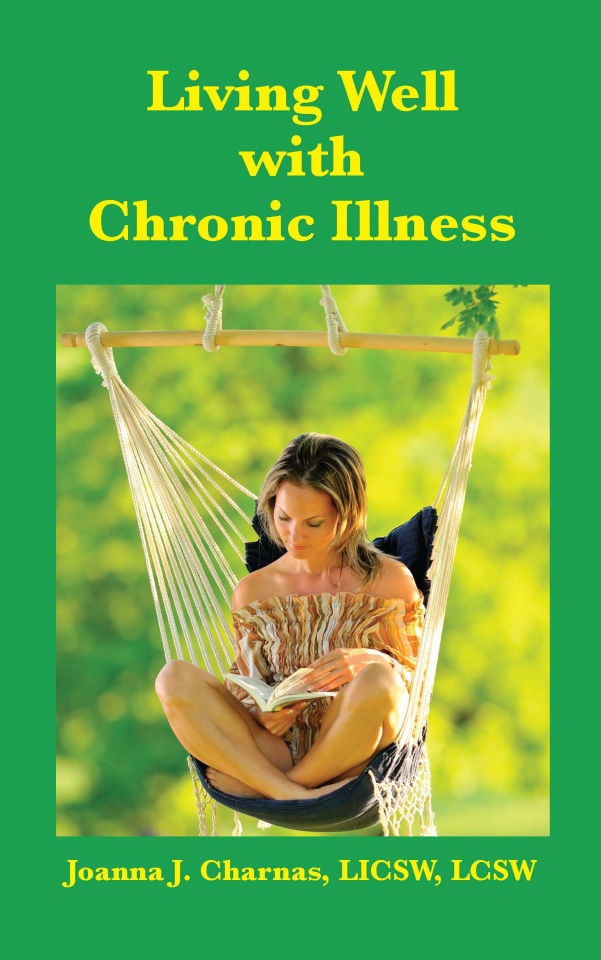 Living Well with Chronic Illness
ISBN: 978-1-933455-15-0; LCCN 2014955563
$19.95
Living Well with Chronic Illness is a self-help guide for anyone who has a chronic illness or who knows and cares about someone else who does. The 20 chapters concisely address a comprehensive range of issues including daily routines, relationships, medical and legal services, a joyful life, and much more. In our hectic, information-laden world where the Internet places billions of contradictory facts at our fingertips, the straightforward content of this book is an alternative resource for people who want to feel better and don't want to spend hours searching for answers. The tools inside, presented with compassion, humor, and a wealth of knowledge, are for those who want to apply and enjoy new health-promoting ideas immediately.
Living Well with Chronic Illness evolved from the author's personal experience with chronic illness and 26 years as a Licensed Clinical Social Worker.
AVAILABLE AT THE MSI PRESS WEBSTORE!
ALL PERTINENT DISCOUNTS APPLY!
Buy from:
Amazon
Barnes & Noble
Powell's
Books-A-Million
Alibris
AbeBooks
Recognition & Awards:
Hot New Release on Amazon
Multiple 5 star reviews
American Book Fest Best Book Awards Finalist 2017
Endorsements
Living Well with Chronic Illness
 is a must read for those suffering from chronic illness. Besides offering valuable suggestions, it is a personal story of self realization and coming to terms with something not openly discussed. Her telling leaves me relieved in finding myself part of a community rather than alone with my own condition. I am grateful for having read this book.
– Daniel Hays, author of New York Times bestseller, My Old Man and the Sea
Full of valuable tips and resources that would benefit all afflicted with chronic illness and those who care about them.
– Deborah Bigelow, Library Journal
Television, Radio, Blog Posts, and Videos
Other Publications by Charnas
Articles by Joanna Charnas in Steady Health
Articles by Joanna Charnas on HuffPost Blog

"Other Families""
Kindness and Bliss at the Ritz"
"Tumor, Tumor, Tumor"
"Pear-Shaped and Proud"
"Tumor, Not So Benign"
"An Unexpected Benefit of Bad Parenting"
Discussion by others/reviews