Published Books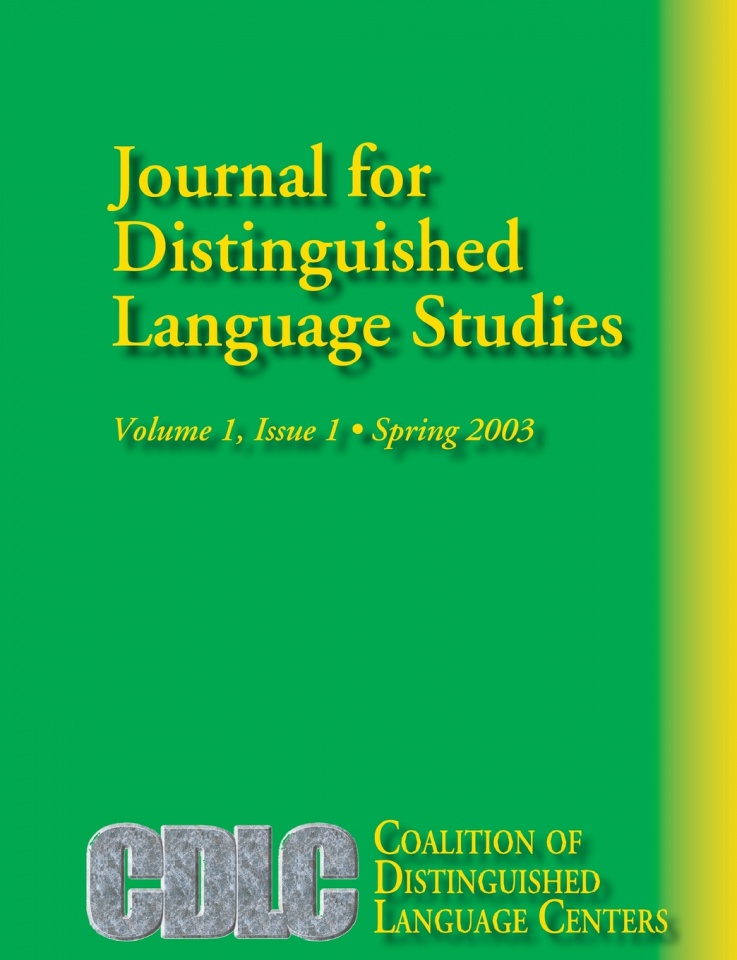 Journal for Distinguished Language Studies: Volume 1, Issue 1, Spring 2003
ISBN: 9781933455570
$24.95
The purpose of the Journal for Distinguished Language Studies (ISSN1547-7819) is to provide a forum for exchanging information about teaching and reaching near-native foreign-language proficiency for teachers, students, and professional language users. Areas of interest include research, theory, and practical application.
BACK ISSUES OF THIS JOURNAL ARE AVAILABLE
FROM THE MSIPRESS WEBSTORE!
ALL PERTINENT DISCOUNTS APPLY!
To subscribe to the journal, contact MSI Press.
Buy from:
Reviews: