Published Books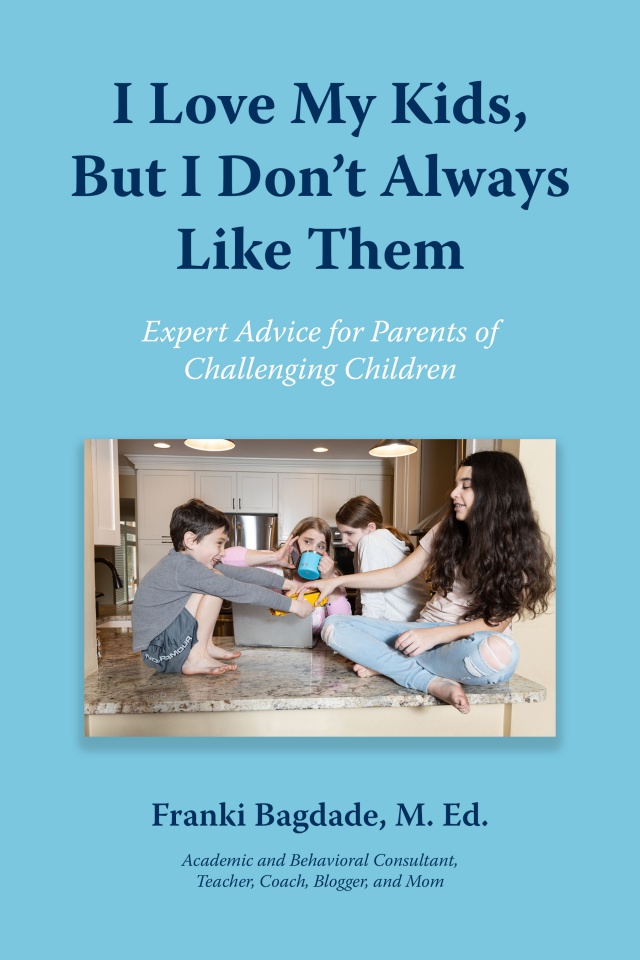 I Love My Kids, But I Do Not Always Like Them
ISBN: 9781950328895
$16.95
Written by an expert with 20 years of experience in observation and study in the classroom and recreational programs, this book focuses on behavioral challenges in children and serves as a guide for parents on how to improve their child's behavior.
– Does your child struggle with age expected tasks and have difficulty socially, trouble focusing, managing school or with sibling relations?
– Is your family struggling because one of your children seems to consume all of your parental energy?
Franki Bagdade (M. Ed.), a dynamic and creative consultant skilled in problem solving and out-of-the-box solutions, provides a new approach with simple steps that establish new structures, systems, and strategies in and out of the home to empower your child take responsibility for his or her own behavior-and allows you to once again enjoy your child.
AVAILABLE FROM MSI PRESS WEBSTORE!
ALL PERTINENT DISCOUNTS APPLY!
Buy from:
Amazon
Barnes & Noble
Powell's
Books-A-Million
Alibris
AbeBooks
Interviews: