Published Books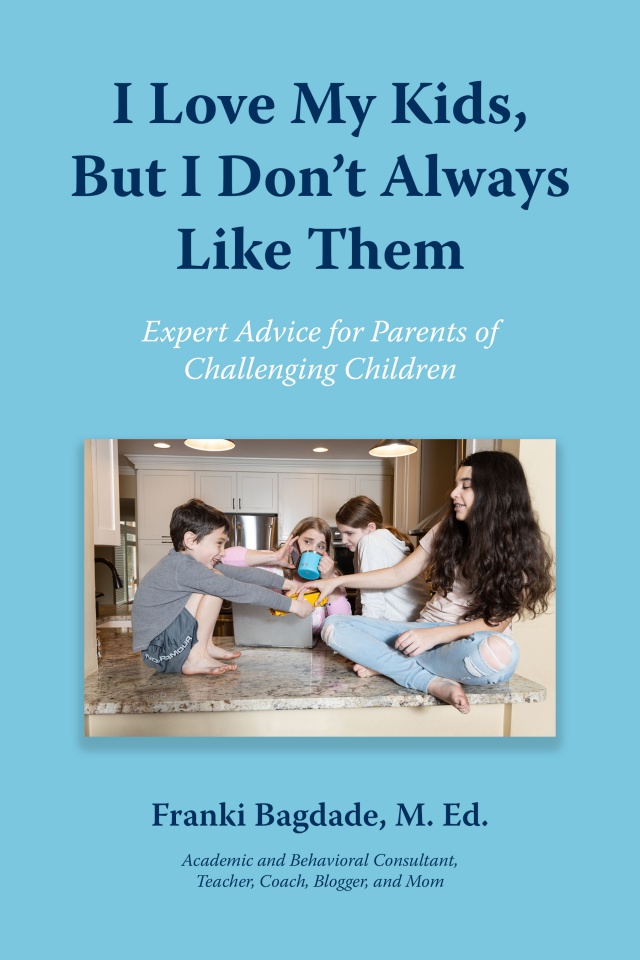 I Love My Kids, But I Do Not Always Like Them; Expert Advice for Parents of Challenging Children
ISBN: 9781950328895
$14.95
Parenting challenging children successfully can present obstacles beyond the typical parent's experience, knowledge, or imagination. Written by an expert with 20 years of experience in observation and study in the classroom and recreational programs, this book focuses on behavioral challenges in children and serves as a guide for parents on how to improve their child's behavior.
– Does your child struggle with age expected tasks and have difficulty socially, trouble focusing, managing school or with sibling relations?
– Is your family struggling because one of your children seems to consume all of your parental energy?
Franki Bagdade (M. Ed.), a dynamic and creative consultant skilled in problem solving and out-of-the-box solutions, provides a new approach with simple steps that establish new structures, systems, and strategies in and out of the home to empower your child take responsibility for his or her own behavior-and allows you to once again enjoy your child. Her recommendations have been praised by parents, educators, and readers for their success in parenting challenging children and testing through her consulting service, FAAB Consulting.
AVAILABLE FROM MSI PRESS WEBSTORE!
ALL PERTINENT DISCOUNTS APPLY!
Buy from:
Amazon
Barnes & Noble
Powell's
Books-A-Million
Alibris
AbeBooks
Recognition & Awards:
Independent Authors Network Book of the Year Award winner, Outstanding Parenting/Family/Relationships book 2022
Literary Titan Book Award Gold Medal 2022