Published Books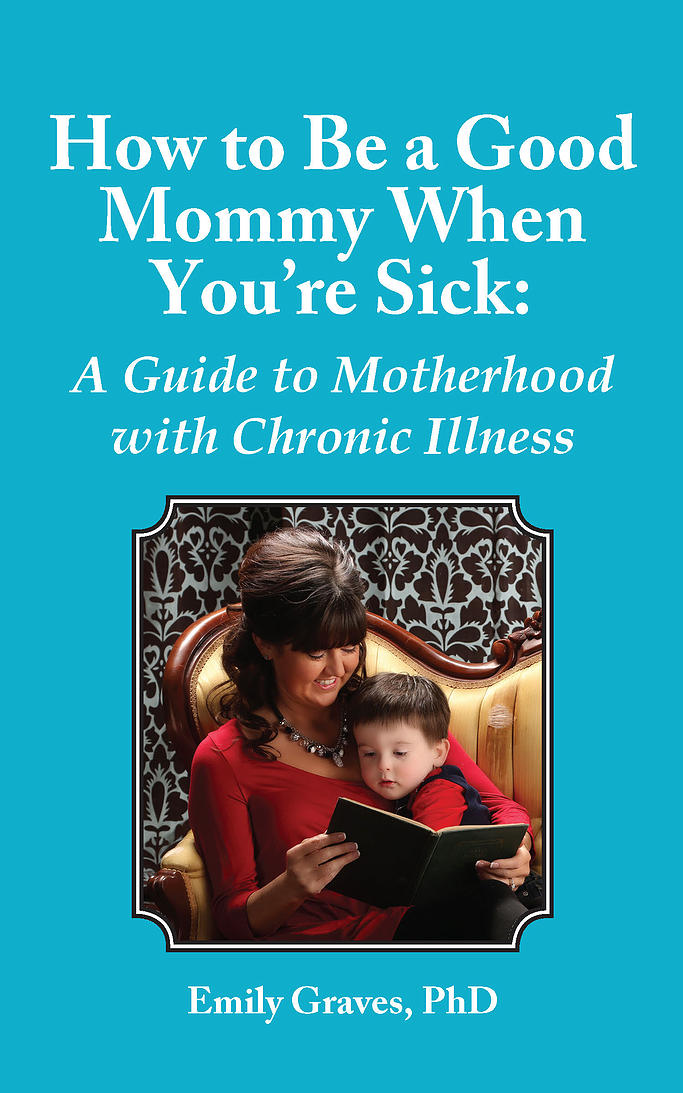 How to Be A Good Mommy When You're Sick: A Guide to Motherhood with Chronic Illness
ISBN: 978-1-933455-89-1
$19.95
Soon after receiving her Bachelor's Degree, Emily Graves was diagnosed with Rheumatoid Arthritis and given a prognosis that she would be confined to a wheelchair within ten years. Shortly thereafter, pregnant with her first and only child, Emily's kidneys shut down. Thus, began a new chapter in Emily's life: balancing chronic illness, motherhood, and the professional ambitions that had caused her to excel as an academic and meet her husband. Today she is still fighting chronic illness, but she has found some answers as to how to manage that fight while being a good mother and spouse and continuing to pursue her professional ambitions. In this book, Emily chronicles the challenges and successes and shares her experience-and tips-with other mothers suffering from chronic illness. A formula for surviving and thriving, this book is meant as a source of inspiration and support for any mother who has to do the impossible every single day.
Buy from:
Amazon
Barnes & Noble
Powell's
Books-A-Million
Alibris
AbeBooks
Recognition & Awards:
Library Journal review: recommended.
5 Heart review by Foreword Reviews.
Highly recommended by MidWest Book Review.
Interviews with the Author
Being Fibro Mom blog
Articles by the Author
"It May Have Taken Years, But I Am Coming Back!"
Guest Blogs by the Author
The Girl with the Five Lads and Fibro
"Both good days and bad days can pose challenges when you are living with chronic illness. I suppose no explanation is needed as to why the bad days—the days when my stomach is turning itself inside out, fatigue burrows deep into my bones, and my abdomen is swelling like a helium balloon—pose challenges. Without a solid foundation, though, the good days can quickly become bad days because I am apt to revel so much in my personal sunshine that I get burned. Having a solid foundation reminds me to take care of the basics and to keep the big picture in mind."
Excerpt from How to Be a Good Mommy