Published Books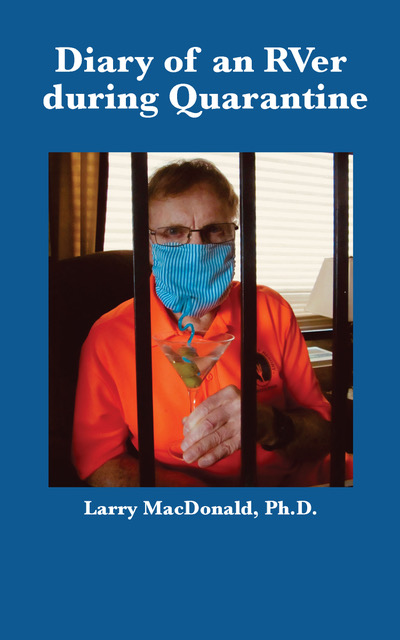 Diary of an RVer during Quarantine
ISBN: 978-1-950328-53-2
$10.99
This nonfiction book provides a humorous glimpse into a couple's strategies for surviving two weeks of quarantine within the confines of their RV. The author's diary includes his never-ending "to-do" list as well as the couple's routine and unique activities, such as ordering groceries and restaurant meals online for delivery to their RV site, playing games, and learning new skills such as baking and playing the ukulele.
A major portion of the book is devoted to how full-time RVers might occupy their time fruitfully while staying cooped up during the COVID-19 pandemic. Reading RV magazines and related books and planning an RV adventure when restrictions are lift ed is complemented with excerpts provided from two of the author's books. Words of wisdom abound: "Stay at home, wash your hands, and enjoy my books."
AVAILABLE FROM MSI PRESS WEBSTORE!
ALL PERTINENT DISCOUNTS APPLY!
Buy from:
Amazon
Barnes & Noble