Published Books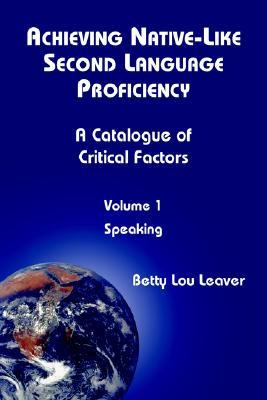 Achieving Native-Like Second Language Competence: Volume 1: Speaking
ISBN: 9780967990743
$24.95
This book is the first in a planned series (speaking, reading, listening, and writing) that reports on a research project to discover what the critical factors are for reaching near-native levels of second language proficiency, based on in-depth interviews with individuals who have formally tested at those levels.
THIS BOOK IS AVAILABLE FROM THE MSI PRESS WEBSTORE!
ALL PERTINENT DISCOUNTS APPLY!
Buy from:
Reviews: