Published Books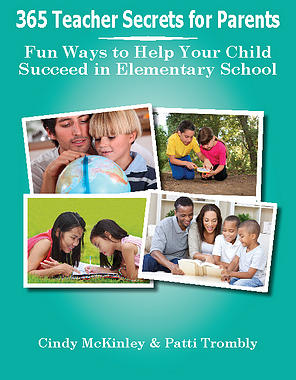 365 Teacher Secrets for Parents: Fun Ways to Help Your Child in Elementary School
ISBN: 978933455273
$29.95
This reference book, written by two experienced and successful (and, frankly, brilliant and talented) elementary school teachers, provides a day-by-day set of practical ideas and activities that parents can do at home with their elementary school-age children to help them become better students while also having fun. In all, there are 365 activities, representing all subject matter areas typically taught in school, one for each day of the year.
AVAILABLE AT THE MSI PRESS WEBSTORE!
ALL PERTINENT DISCOUNTS APPLY!
Buy from:
Amazon
Barnes & Noble
Staples
Powell's
Books-A-Million
Alibris
AbeBooks
Other places to purchase this book:
Read an excerpt from the book:
Read a press release:
Find the book in a library.
Other Books by Cindy McKinley