Published Books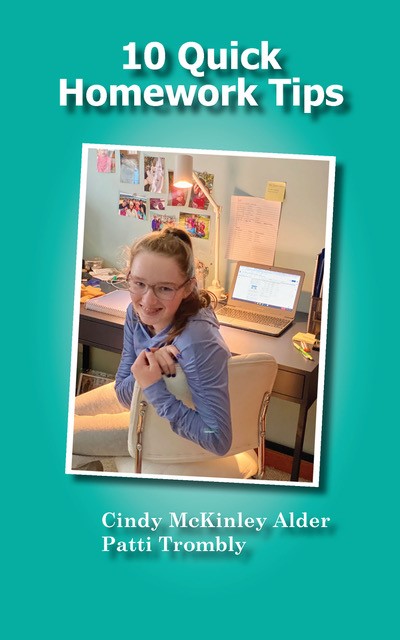 10 Quick Homework Tips
ISBN: 978-1-950328-42-0
$12.50
Is there a lot of whining at your house about homework? Do you find that it sometimes also comes from your kids? If you are tired of the back-and forth of homework battles, then this award-winning book is your solution. 10 Quick Homework Tips provides a quick reference for parents who are looking for ways to help their kids with their homework. Written by two teachers with over 40 years combined experience, this book will show you
• the easiest way to set up an efficient workspace so kids can do their best, quality work;
• how to reduce your child's stress (and yours!) by being proactive;
• why creating a simple "Homework Agreement" between you and your child will take pressure off of the whole family;
• how to make large projects more manageable;
• where to find help when you need it; and
• much more!
Contains helpful advice for parents working on learning activities with their children as part of sheltering in place during the pandemic. Works equally well when children return to school.
Not just a pandemic manual, these tips can be used in normal times to ensure homework success.
AVAILABLE FROM MSI PRESS WEBSTORE!
ALL PERTINENT DISCOUNTS APPLY!
Buy from:
Amazon
Barnes & Noble
Powell's
Books-A-Million
Alibris
AbeBooks
Target
Recognition & Awards:
Kops-Fetherling International Book Awards/Gold Medal (Education)
"The approach to the topic is excellent and makes it easy for both parents and children to deal with homework better so that it is manageable and the ambiance at home is healthy and positive."
– Readers' Favorite
MSI Press blogposts about the book and the author