Published Books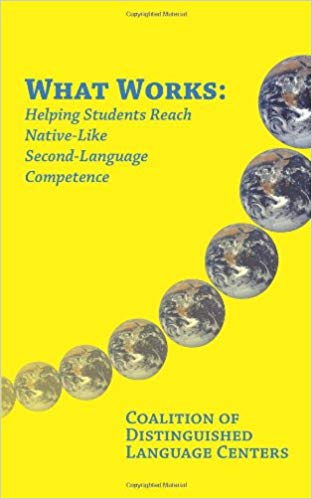 What Works: Helping Students Reach Native-Like Second-Language Competence
ISBN: 978-1933455228
$19.95
The purpose of this book is two-fold. First, the Coalition of Distinguished Language Centers wants to make a statement that bringing students to high levels of foreign language proficiency in the United States (and even elsewhere) can be done. Second, the CDLC wants to show how it can be done, based on decades of combined success of its members.
THIS BOOK IS AVAILABLE ONLY FROM THE MSI PRESS WEBSTORE!
ALL PERTINENT DISCOUNTS APPLY!
Buy from:
Reviews: